ABC Warehouse
Privately held and family owned, ABC currently operates over 40 locations throughout Michigan, Ohio and Indiana. ABC continues a "No Frills" warehouse approach in selling appliances, televisions, electronics and computers. Known for "The Closest Thing To Wholesale"® pricing. ABC has grown to become the largest appliance/electronics retailer in the area.

Berger Chevrolet
Berger Chevrolet was founded in 1925 in Grand Rapids, MI and is the #1 selling dealership in West Michigan.  Berger is a legend among Chevy performance car fans due to its long and ongoing history as the unique muscle car dealer; it's that type of expertise that has made Berger Chevy one of the nations largest parts distributors.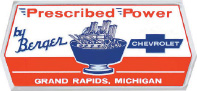 Dearborn Country Club
In 1923, Henry Ford had a vision to build one of the nations finest country clubs in historic Dearborn, MI. Ford worked hand-in-hand with renowned course designer Donald Ross to design the original 18-hole Championship golf course. He then procured the services of world distinguished architect Albert Kahn to build the fabulous English Tudor-style Clubhouse, which still graces the grounds today.

Founders Brewing Co.
Microbrewer of handcrafted ales and lagers. Quickly becoming one of the largest brewers on the planet. We don't brew beer for the masses. Instead, our beers are crafted for a chosen few, a small cadre of renegades and rebels who enjoy a beer that pushes the limits. Brewed for Us.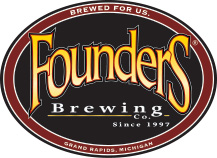 Harman International
HARMAN is the parent company behind an array of legendary brands that includes AKG®, Harman Kardon®, JBL®, Mark Levinson®. Lexicon®, Infinity® and Revel®. We are the leading global provider of premium audio and infotainment solutions, engaging customers around the home, in the car and on the go.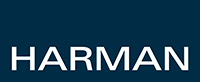 Hawthorne
Hawthorne Home Appliances and Electronics has been a Michigan tradition for more than 90 years. Privately held and family owned, Hawthorne currently has two convenient Michigan locations with one in Birmingham and the other in Rochester Hills. Each store offers the same great customer service and has a knowledgeable sales staff on hand to answer any of your questions.

Henry Ford
The Henry Ford Heritage Celebration Celebrates Henry Ford's life on the 150th anniversary of his birth. Henry Ford changed the world. The industrial colossus Ford created and the affordable cars he produced, affected society in ways that most could never have imagined . He embodied the American spirit of individualism and free enterprise in a way that no one else had ever before.

Henry Ford Village
Henry Ford Village is a senior living community located in the Detroit suburb of Dearborn, Michigan. Situated within the 35-acre birthplace of Henry Ford, we're far from the typical retirement living community. Here you'll find a remarkable senior living experience marked by comfort, convenience and value.

Hertz
An American car rental company with international locations in 145 countries worldwide. The company is based in Park Ridge, New Jersey. As of November 2012, Hertz is the second-largest U.S. car rental company by sales.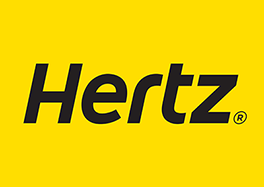 LaFontaine Automotive Group
Featuring 16 Automotive brands at ten locations, LaFontaine Automotive Group is one of the largest automotive dealers in the nation with 13,000 new and used units sold and the #1 Buick GMC store and the #5 Cadillac store in the U.S.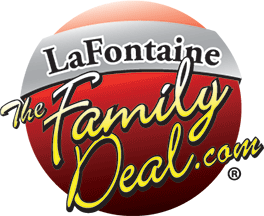 Matick Chevrolet
Matick Chevy is the #1 selling Chevy dealership in Detroit and the only Authorized Callaway Corvette dealership in Michigan. They're known for their service, prices and huge inventory situated on 13 acres. They are known nationally as the performance vehicle experts.

Mickey Shorr
A family-owned and operated mobile elecronics company. We provide state-of-the art automotive, audio and electronic systems to our customers. We carry all of the top brands, accept trade-ins, and offer special financing. We also have professional installers for all audio equipment purchased and we even provide vehicle window tinting.

Mike Bass Ford
Mike Bass Ford is the #1 Selling Ford store in Ohio, based in Lorraine, a suburb of Cleveland. Mike Bass Ford is all about customer service, which in has afforded them the opportunity to provide the areas best prices and selection due to its large volume of business.

Penske Racing
Penske Racing is a racing team that competes in the IndyCar Series and
NASCAR. They also previously competed in road racing and Formula One. Penske Racing is a division of Penske Corporation, and is owned and chaired by Roger Penske. With 23 national championships, including 12 in Indy car racing, Penske Racing has often been referred to as the "New York Yankees of motorsports."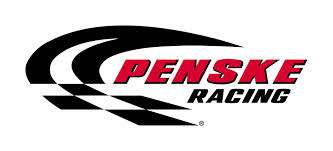 Reverend Guitars
Reverend has grown from auspicious beginnings to become one of the fastest growing, and most respected US guitar companies today. Based in the greater Detroit area, Reverend enjoys worldwide acclaim, having established an extensive US and international dealer network, an enviable artist roster, and numerous industry awards.

Seymour Ford & Lincoln
Seymour Ford and Lincoln has been a proud member of the Jackson community since 1993. Back then, they started with a simple credo and over 30,000 Ford cars and trucks later, they still honor that credo: to sell and service automobiles in a fair, honest, and ethical manner. That business ethos is the reason Seymour Ford Lincoln has won the prestigious Presidential Award, Ford Motor Company's highest honor, recognizing both sales and service several times.

Super Stroke Golf
The #1 Grip on the PGA Tour. Ever since the SuperStroke Putter Grip were introduced, the rest of the golf equipment world has been playing catch up by trying other types of "oversized" putter grips. Patented, non-tapered grip design.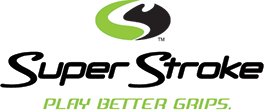 United Road
United Road is the premier auto transport company in North America. Each year, coast to coast and across the borders, United Road manages the transport of nearly 2 million cars. Across the city or across the country, United Road IS Driven to Deliver.

The Guidance Center
The Guidance Center's mission is to enhance the development and well-being of children, adults, and families in need throughout the communities we serve. Our vision is that the people we serve will thrive at home, school, work and community life. The agency provides a broad range of highly effective services that help children, adults and families unlock potential and build better lives.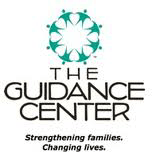 Wayne State University
Founded in 1868, Wayne State University is a nationally recognized metropolitan research institution offering more than 370 academic programs through 13 schools and colleges to nearly 29,000 students. Wayne State's main campus in Midtown Detroit comprises 100 buildings over 200 acres; its six extension centers offer higher education to students throughout Southeast Michigan.